My new favorite thing is to watch for free Kindle eBooks. As you may recall, I'm still getting used to the idea of buying eBooks instead of buying the actual book. We'll call this a happy middle ground.
Where To Find Free eBooks for Kindle
I've long been a member of such deal hunting websites as Slick Deals and GottaDeal among others. Lately, GottaDeal isn't really doing much for me, and I feel like it might be time to go on the hunt for another deal website. On the other hand, I'm not interested in buying from "out there" vendors when I can get pretty much anything I want with Amazon Prime and a few others.
Which, brings me to Kindle eBooks for free. As it turns out, from time to time, Amazon makes certain Kindle eBooks free. All you have to do to get Kindle eBooks free is go to the specific marked down eBook website and choose to "purchase" it for $0.00, and pick which device you want to download it to.
Boom! Free eBook!
Amazon Prime Reading
Buying free eBooks is different than the other way to get free eBooks from Amazon. Amazon Prime Reading also offers various eBooks for Kindles for free on an ongoing basis. However, the major difference is that you have a limit of 10 free Amazon Prime eBooks at a time.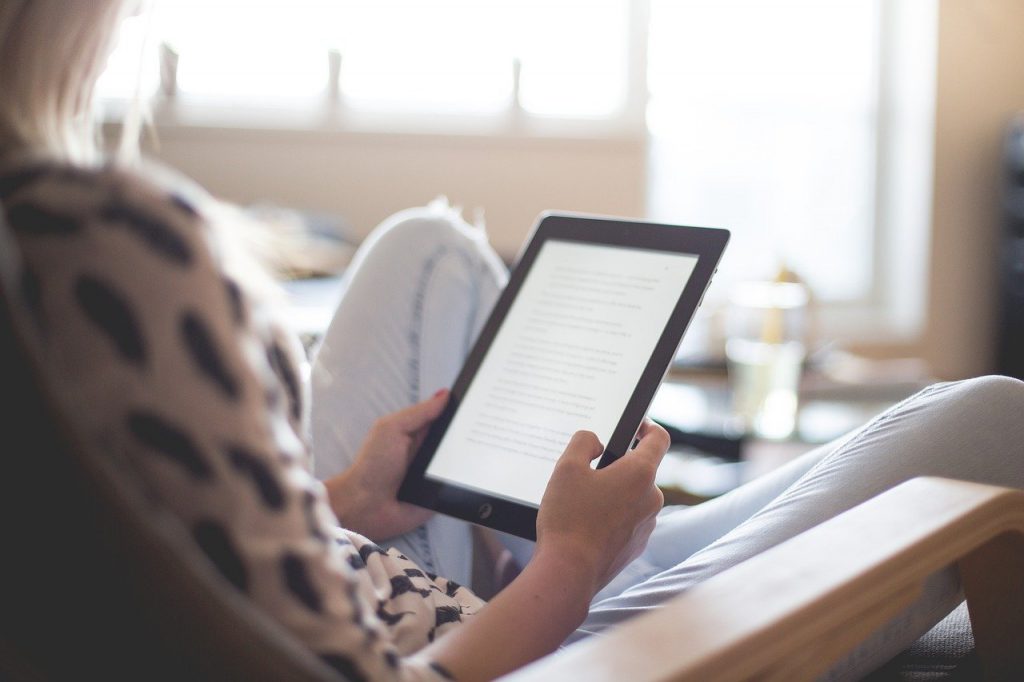 Now, I don't need to be reading more than 10 things at a time, but what I do like is having the option to read something weeks or even months from now without having "save" them somewhere in my list of 10 things. When you buy a $0 eBook it is yours in your library forever, no limit. That leaves your 10 free Amazon Prime Reading selections open for whatever new freebies come up.
For the most part, I'm not generally all that interested in the book selections Amazon Prime Reading offers me. What I am interested in is at least one or more of the free magazine offers they have available. My favorites are the cooking magazines but I'll catch an issue of Vanity Fair or the local 5280 magazine for free.
Free Kindle eBooks Without a Kindle
Here is the best part. You don't even have to have a Kindle to take advantage of free Kindle eBooks. Amazon makes a free Kindle app for just about any device you might already have laying around, including your cell phone. Reading a book on your iPhone may not be the best situation, but it's not too bad. If you have a bigger tablet laying around that works just fine, even if it's a few years old.
The Kindle app doesn't require a lot of computing power once it has loaded up. So this old Samsung Tablet I got used from the school I used to work at works just great as a faux Kindle for me. Sure, it's thicker and slower than a real Kindle and you can't read it in the bright light outside, but those things are easy enough to work around.
Get a Cheap Kindle
Of course, if you actually get into reading free Kindle eBooks you're eventually going to want a Kindle. Obviously, the easiest choice here is to just head over to Amazon and buy the latest Kindle, but if you still aren't ready for that kind of equipment, keep your eye on those same deals websites where you find the free eBooks, or check out Woot for refurbished, used, or otherwise discounted Kindles. You can also watch the Amazon Epic Deals for a sweet Kindle discount deal.
Plus, Amazon puts Kindles on sale all the time. If it's the right time of year, keep an eye out on Amazon Prime Day, Black Friday, Cyber Monday, and any time around Christmas.
I'm probably ready for a real Kindle. I'll need to do some research to figure out what I do an do not need features wise. I don't know the difference between an Oasis Kindle and the others. I also don't know what paperwhite is, so I guess research is in order.
In the meantime, I'll be sure to keep an eye out for more free eBooks for my Kindle app.
Holiday Dash, shop epic deals daily